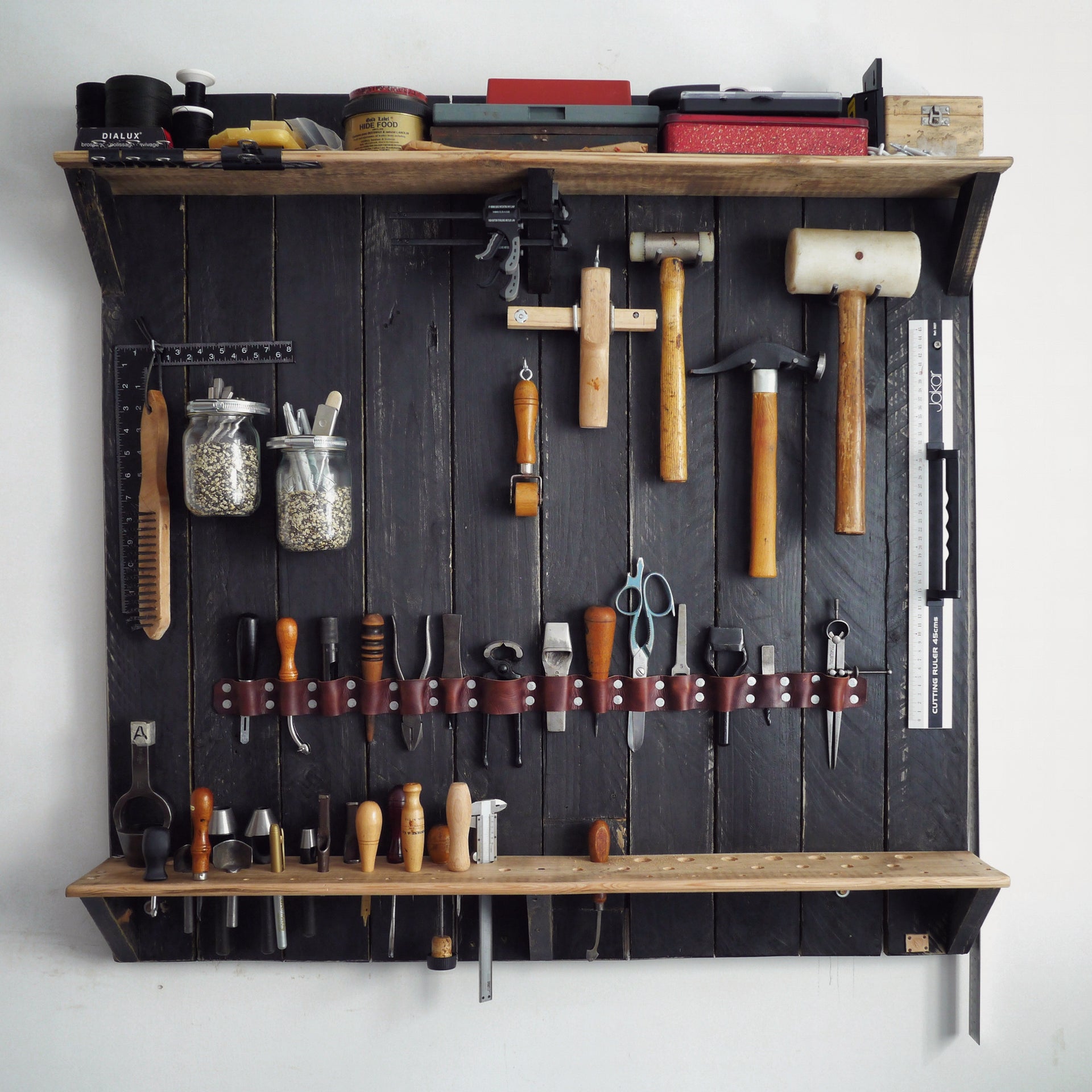 How's it Hanging? My New Tool Rack
My collection of leatherworking tools has been slowly out-growing my tool box so I decided to commission the talented Toby at Tobias George Design to build a bespoke wall-mounted rack for me.
I was very specific in my requirements and what Toby delivered was spot on. It's fantastic quality and I am over the moon with it. 
Not only does this rack do a great job at storing my tools, it also allows me to be bit more organised and to instantly reach for the tool I need for the job. And what's more, there is space for plenty more tools! Doh!