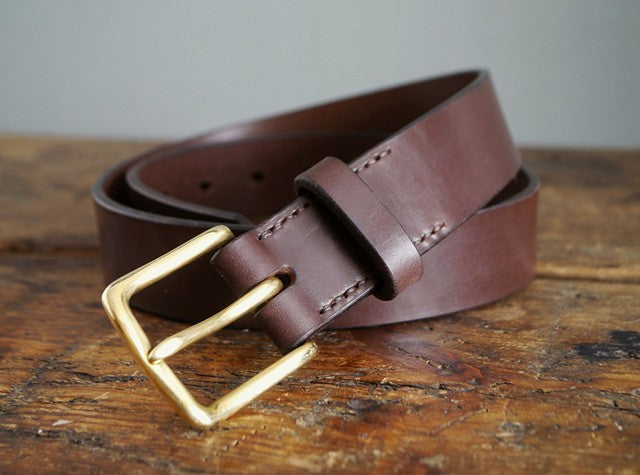 Stocking Fillers and Special Gifts
With Christmas fast approaching, no doubt you'll be thinking about what to buy for who. Perhaps Dad is after a new gadget; Father-In-Law could do with something to sweeten him up a bit; And you better get something extra special for your brother after all he's done for you this past year. 
Well, fear not, I've put together a gift guide that will make this years' Christmas shopping a breeze.
Let's start with the stocking, because asides from chocolate, bubble bath and an orange, you'll want to pop something in that isn't so predictable. So how about a Kingsley Leather keyring? Available in antique tan, classic black and dark brown, there's something for everyone. To shop my keyrings, click here. 
Cufflinks have long been a staple Christmas gift, but wouldn't it be great if they were not only handmade but personalised too?! Well, I can do just that. Your loved one's initials will be on their cufflinks and so the next time they get all dressed up, they'll feel extra special. To view the cufflinks, click here.
My eye-catching hand-stitched belts are made with English Bridle Leather, making them super strong. Every belt is made to measure and I always put in a couple of extra holes which will come in handy for after Christmas dinner. My belts are appreciated by guys of all ages, but remember, you'll need to pass on their measurements to me, so you'll have to do a bit of detective work on the sly! To find about more about my belts, click here.
My wallets are THE gift to get for that special person in your life. Crafted to carry plenty of cards and notes, my wallets are known for their strength and durability. This is something that will be used often, probably daily, and stand as a reminder of Christmas all year through and beyond. A small but perfectly formed special pressie for a very special person. To have a mooch at my wallets, click here.