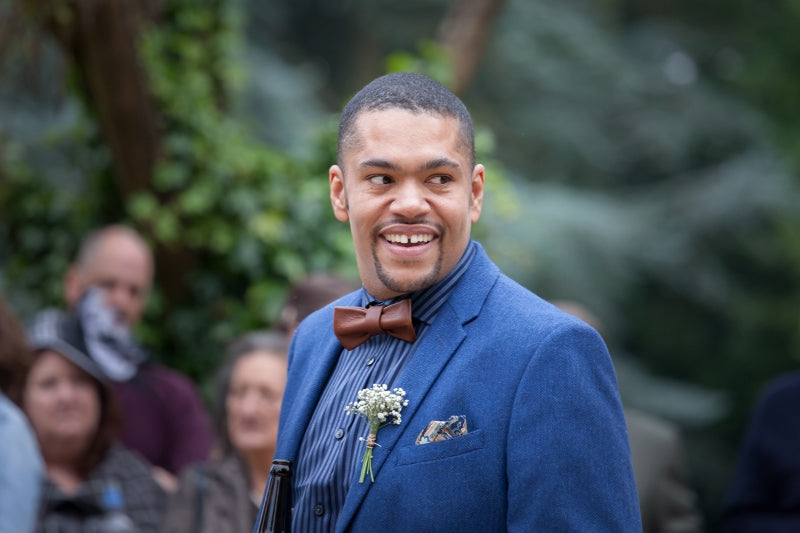 The Dapper Groom
Wedding season is upon us and this one shall always be remembered as the one that was right royally kicked off by Prince Harry and Meghan Markle.
No doubt Harry will be suited and booted, but one of the great things about weddings these days is that more and more people are breaking with tradition. Not every girl wants the big meringue dress, or even to wear white, and not every guy wants tops and tails, or even a suit.
We had a wedding in the country and so I did the whole tweed and cords thing, obviously finishing it all off with all things I think every dapper groom should have: A Kingsley Leather belt, personalised cufflinks and a bow tie.  
Are you getting married this year? Are you going traditional or off-piste? Whatever you wear, and however you celebrate, I wish you a lifetime of love and happiness.